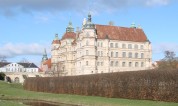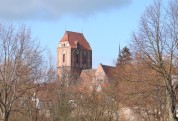 Welcome!
The Baltic Olympiad in Informatics 2007, the 13th in its sequence, will take place in Güstrow, Germany, from April 24 (arrival day) to April 28 (departure day).
Teams from Denmark, Estonia, Finland, Latvia, Lithuania, Norway, Poland and Sweden are being traditionally invited.
All guests will be accommodated and the contest will take place on the premises of the Fachhochschule Güstrow, which also kindly provides the hardware required. Its homepage is in German only.
History
| Year | Location | Countries |
| --- | --- | --- |
| 2006 | Heinola, Finland | 9 |
| 2005 | Pasvalys, Lithuania | 8 |
| 2004 | Ventspils, Latvia | 8 |
| 2003 | Tartu, Estonia | 7 |
| 2002 | Vilnius, Lithuania | 8 |
| 2001 | Sopot, Poland | 8 |
| 2000 | Haninge, Sweden | 7 |
| 1999 | Riga, Latvia | 7 |
| 1998 | Tartu, Estonia | 5 |
| 1997 | Vilnius, Lithuania | 4 |
| 1996 | Riga, Latvia | 3 |
| 1995 | Tartu, Estonia | 3 |