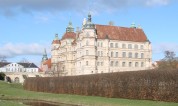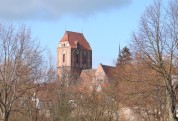 Newsletter
Video
The BOI 2007 Video is available as a torrent. Use Azureus or the standard bittorrent client to download. Guys, please continue seeding after you completed your download!
This is the full version (1h13), which includes the closing ceremony. It is the same as the DVD distributed to several teams before their departure.
Photos
The Photo section is still under development. Only a very few photos are already online, with hopefully many more coming soon. You can already get the sneak preview.
Schedule
Tuesday, April 24
Time
Contestants
Leaders
all day
Arrival of Delegations
16:00
Practice Session
18:00
Opening Ceremony
19:00
Dinner
20:00
Free Time
Jury Meeting
Wednesday, April 25
Time
Contestants
Leaders
08:00
1st Competition
Questions
09:00
Free Time
13:30
Lunch
14:30
Relaxing, Sports
18:30
Dinner
19:30
Free Time
Jury Meeting
Thursday, April 26
Time
Contestants
Leaders
08:00
2nd Competition
Questions
09:00
Excursion: Barlach
13:30
Lunch
14:30
Sightseeing
16:00
Picknick
Jury Meeting
17:00
IT Night @ Nature Park
Friday, April 27
Time
Contestants
Leaders
09:00
Excursion: Swimming and Wellness
12:00
Lunch
14:00
Awarding and Closing Ceremony
16:00
Free Time
18:00
Dinner
Free Time
19:00
Bowling
VIP Dinner
Saturday, April 28
Time
Contestants
Leaders
all day
Departure of Delegations